EMPURON – ABOUT US
Solutions for new services and efficiency improvements in the energy sector
We are a German software company that develops innovative, technical solutions of the highest quality for renewable energy systems, for smart grids and for increasing your energy efficiency. EMPURON solutions are already appreciated by many customers at home and abroad.
EMPURON sees itself as a customer- and market-oriented company. Solutions that we develop with our customers are the touchstone for our marketability. That is why we seek dialogue with our customers and develop our ideas further - we learn from our customers.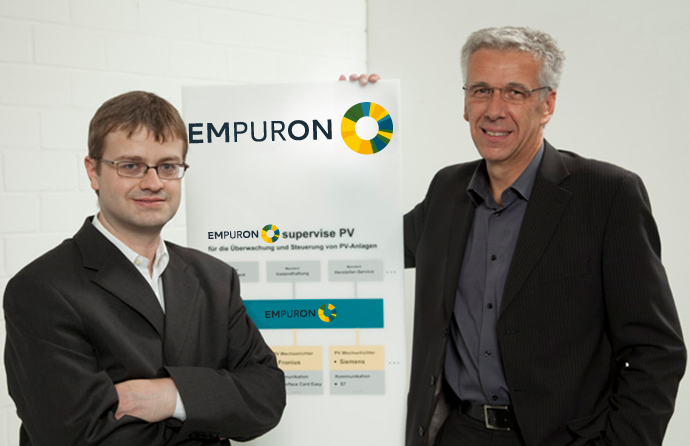 New functions and processes are constantly being incorporated into our solutions. As a result, we have a comprehensive and feature-rich platform that is used in the field of energy management and energy efficiency. Due to its real-time capability and high reliability, our software can be used in critical areas of energy management.
Due to the procedures within the ISO 9001 standard we create our software according to the best possible quality standards and take care to constantly improve our work.
In this way we have created long-term supported, high quality and innovative products. You too can be part of the EMPURON world - we will be happy to advise you on the use of our solutions!
Our name stands not only for our new and innovative solutions. In various writings on Greek antiquity, "EMPURON" is described as a method of divination and incantation "with fire". Even the ancient Greeks associated it with energy.